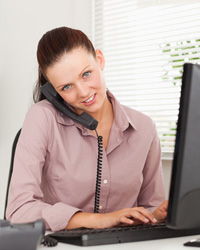 Many business owners have been through the website-building cycle several times. The process is the same - you hire a local web designer to build you a business website in hopes that it will draw more customers to your company and allow you to grow it into the empire you've always dreamed of. But, the fact is that most business websites fall short of that goal. Here's a few tips that will help you avoid business website failure.
Create a Professional Representation of Your Company
Resist the urge to hire your brother-in-law or your friend's son to build your website. Use a professional firm with a track record of excellence and a quality design portfolio. Although the design of your website is not the most important aspect of building it, you must build a website that helps visitors feel safe and secure when ordering your products and services.
Make Ordering and Inquiring Simple
Always make the customer experience a key aspect of building your website. If you are selling products, install or develop a simple-to-use shopping cart. If you are selling services, create a process that helps your clients choose the right services and submit payment within minutes. Take online credit cards and implement a system that will process them real-time so that you can get paid fast.
Build Landing Pages for Each Product and Service
Landing pages are the key to any effective online selling strategy. Every product and service must have a landing page of its own, allowing clients to learn about them and make an intelligent buying decision. It will also allow you to use the pages for targeted marketing campaigns, sending people straight from your ads to the landing page of the product or service you are offering.
Do you need help planning your business website? Our on-staff business website coach, Stacey Kelczewski, would be more than happy to help you. Just fill out the form to the right and she will contact you within 1 business day for a free business website planning session.